The RBT is a suite of GIS tools that work within
ESRI's ArcGIS Desktop
 software.
The RBT allows users to describe and measure river channels using high resolution digital elevation models (DEM). The DEMs can be derived from airborne remote sensing, such as LiDAR, or from ground based topographic surveys.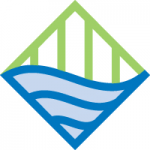 With the RBT you can:
Detrend a DEM to remove the longitudinal valley slope.
Cut user-defined cross sections through the DEM.
Define the hydraulic geometry in each cross section, e.g. the bankfull width/depth.
Compute stream gradient and sinuosity.
Cut long profiles down the length of a channel and map longitudinal variations in any of the channel geometry metrics.
Vary the water level in a detrended DEM to investigate the distribution of water depths inside a stream and the extent of "off-channel" habitat still hydraulically connected to the main stem flow.
Locate residual pools, which may be used to identify fish habitat.
The RBT is licensed for use at no charge. Use the links below to download the latest version of the toolkit. The latest version of the RBT is structured as an ArcGIS Add-In. For information on how to install the RBT, please visit our help page.
Latest version:
Contact us
 if you have any questions or would like to discuss the current or future RBT feature set.
Subscribe to the RBT Mailing List: