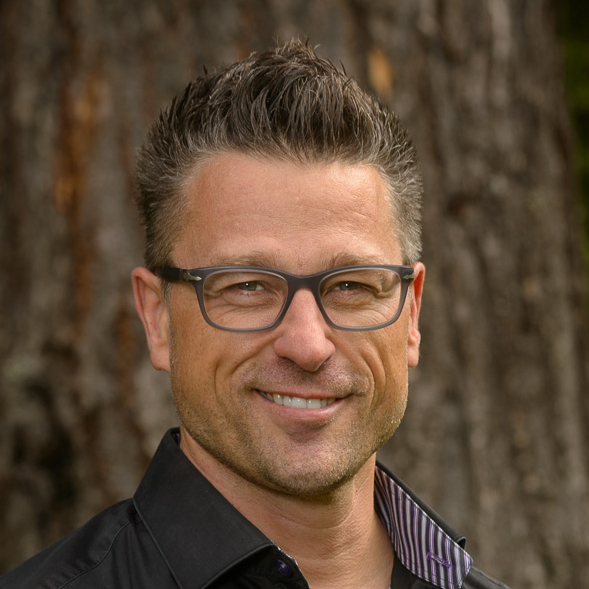 Key skills: decision support tool design, technical facilitation, ecological flow needs assessment, aquatic ecology, cross-disciplinary modelling, multi-objective optimization, research and technical writing, team leadership, and project management.
Clint Alexander's work focuses on environmental water management where he brings expertise in decision analysis, simulation modelling, information system design, and trade-off analysis. Transitioning from Director of Operations to President as part of ESSA's succession planning, Clint has recently (November 1 2016) taken over leadership of ESSA from David Marmorek (transitioning to Lead Scientist & Sr. Partner). For more than ten years, Clint and Dave together led ESSA's work in the Fisheries and Aquatic Sciences domain, where much of their work involved development of sophisticated decision-support tools that integrate big and diverse data sources to create durable, intuitive visualization methods that help to understand management-ecosystem trade-offs and integrate an adaptive management mindset. This includes leading over $2.75M in projects in California (Sacramento River and San Francisco Delta Ecological Flows Tool), the Colorado River Basin, and the Okanagan Basin. One of these tools, the Okanagan Fish/Water Management Tool, has received both a BC Premier's Award for excellence in innovation, as well as the Murray A. Newman Award for Significant Achievement in Aquatic Conservation from the Vancouver Public Aquarium. The Adaptive Management mindset is also at the forefront of a new project awarded to ESSA to develop an integrated fisheries restoration and monitoring plan for the Klamath River system – what could be the largest dam removal and fisheries restoration project in United States history. Clint is very honoured to lead the ESSA team in helping our many valued clients adopt the mindset, collaborative outlook and innovative tools needed to sustain healthy ecosystems and human communities.
Clint holds a B.Sc. in Applied Ecology from the University of British Columbia and an M.Sc. in Resource and Environmental Management from Simon Fraser University. With foundational training under Charles Holmes, Clint is also a seasoned facilitator working with experts and stakeholders to integrate specialized knowledge amongst disciplines. In his role as a facilitator, Clint has designed creative processes sensitive to the distinctive nature of highly technical resource management problems and guided and clients to contribute their ideas and resolve barriers. This includes working with small groups of only a few key stakeholders to clarify objectives, medium sized settings tackling requirements analysis questions, to guiding discussions at large community science forums. Clint enjoys collaborating with others, building strategic alliances, untangling problems and clearly communicating trade-offs.
Outside of his work at ESSA, Clint is a very proud father of two sons and a daughter and enjoys grappling with global environmental conscientisation, piercing satire, and with the help of his best friend Brandt, doggedly battling the aging process. New to the Kitsilano neighbourhood, and with the nest beginning to empty, Clint is enjoying both local and remote adventure possibilities with his wife along with the simple everyday stuff. High on his 2017 agenda is travelling to St. Louis to watch his son James plays his first NCAA lacrosse game at Maryville University.